Doctors After Hours Urgent Care – Lakeview
101 W Robert E. Lee Blvd Suite 100, New Orleans, LA 70124
Hours:
Monday – Sunday 9AM – 5PM
Your Lakeview Urgent Care Clinic
Lakeview residents: get the right care for your non-life threatening conditions, plus on-site lab testing and x-rays at Doctors After Hours in Lakeview. We're located on the corner of Robert E. Lee BLVD and Lakeshore DR.; seconds away from Russel's Marina Grill, Rose Manor Bed & Breakfast Inn and Backyard Living.
We're also within walking distance of the West Lake Shore Shopping Center. By being conveniently located around other stores and restaurants, you're able to visit our Lakeview urgent care clinic, receive the care you need, and get on with your day.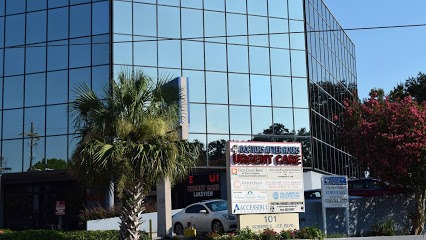 To expedite the process, FILL and PRINT the following form. Please fill the form IN ALL CAPITAL LETTERS and bring it when you visit our clinic. Thank you.
Preparing For Your First Visit to Our Lakeview Urgent Care Clinic
PLEASE NOTE: All patients under the age of 18 must be accompanied by an adult or legal guardian.
When you visit the Doctors After Hours clinic, please be prepared to provide or present the following information/documents. This information is needed to expedite your registration and to assist us in understanding the urgency of your visit. Thank you for choosing Doctors After Hours for your healthcare needs.​​
To expedite your registration process, you may print the VISIT PREP FORM, fill print the information (IN ALL CAPITAL LETTERS), and bring it with you when you visit Doctors After Hours.
Frequently Asked Questions
At our Lakeview urgent care clinic, we treat a wide variety of non-life threatening conditions including:
Fever
Headaches
Sore throats
Nausea
Cough
UTIs
Cuts and stitches
And more!
We also offer on-site lab testing and x-rays.
We accept most major insurance plans. If you don't have insurance, we have affordable self-pay options as well. This allows everyone to get the care they need, no matter if you lack insurance or are on a strict budget.
We pride ourselves on providing quick care for our patients. You can walk-in to our Lakeview urgent care location and be seen within minutes OR schedule an appointment online to expedite the process.