Doctors After Hours Urgent Care – MANHATTAN
2515 Manhattan Blvd, Harvey, LA 70058
Hours:
Monday – Sunday 9AM – 5PM
Visit Our Manhattan Urgent Care Clinic
Harvey, LA residents: if you live near Manhattan BLV, and need fast and convenient care for a non-life threatening illness or injury, visit our Manhattan urgent care clinic today!
Not only do we offer high quality urgent care services and treatments for non-life threatening conditions (for both adults and kids), but we're open 7 days a week, 365 days a year. We also provide on-site x-rays and lab testing!
Conveniently located on the corner of Manhattan BLVD and Lapalco BLVD, we're right next door to New Orleans Seafood & Hamburger Company, and within walking distance of Walgreens, Waffle House, Brother's Food Mart, and Best Western Plus Westbank.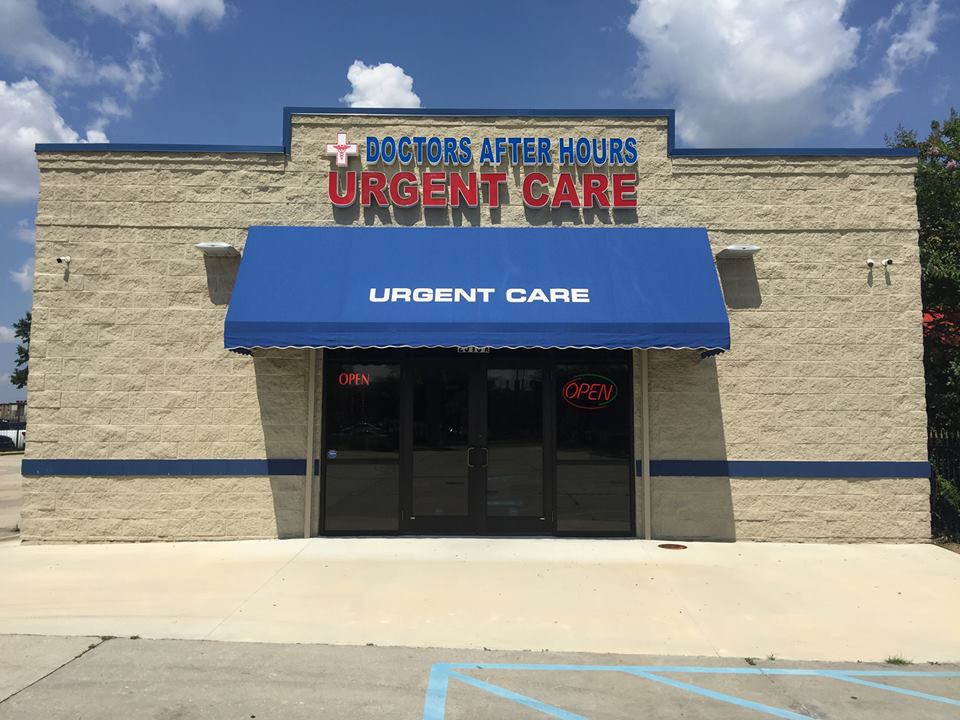 To expedite the process, FILL and PRINT the following form. Please fill the form IN ALL CAPITAL LETTERS and bring it when you visit our clinic. Thank you.
Preparing For Your First Visit to Our Manhattan Urgent Care Clinic
PLEASE NOTE: All patients under the age of 18 must be accompanied by an adult or legal guardian.
When you visit the Doctors After Hours clinic, please be prepared to provide or present the following information/documents. This information is needed to expedite your registration and to assist us in understanding the urgency of your visit. Thank you for choosing Doctors After Hours for your healthcare needs.​
To expedite your registration process, you may print the VISIT PREP FORM, fill print the information (IN ALL CAPITAL LETTERS), and bring it with you when you visit Doctors After Hours.
Frequently Asked Questions
Just like our other locations, our Manhattan urgent care clinic offers treatment for a wide range of non-life threatening conditions, including
UTIs
Sore throats
Fevers
Fractures
Cuts & stitches
Fever
And more!
Additionally, you can get x-rays or lab testing on-site at Doctors After Hours on Manhattan BLVD in Harvey, LA.
At Doctors After Hours, an appointment is not required to be seen by one of our physicians. Simply walk in and you'll be seen within minutes. If you want to be seen quicker, you can check in online prior to your visit.
At Doctors After Hours, we accept most major insurance plans and offer affordable self-pay options. This allows us to provide high quality treatment for everyone, no matter their financial circumstances.